It is possible to put your Mobile Roadie app account on hold by selecting Accounts > Billing in the top right corner of your CMS.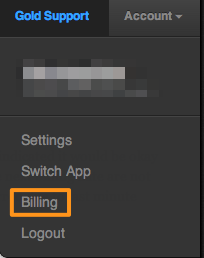 Select Cancel Request at the bottom of your Billing Settings page to fill out the request form.

Please allow up to 72 hours for us to process your request. You may be contacted if you indicated it would be okay for us to do so. Please note that cancellation requests sent in less than 72 hours from the next billing date are not guaranteed to be processed and completed by the next billing date and any charges incurred due to last minute cancellation requests are not able to be refunded.





Please email support@mobileroadie.com with any questions.