Overview
The Features Section (Included with
Pro
Accounts) allows content, category, and website information to be highlighted in a single location inside your Smartphone app (iPhone/Android). This allows content from multiple locations to be contained and displayed in centralized location allowing easier access for your users!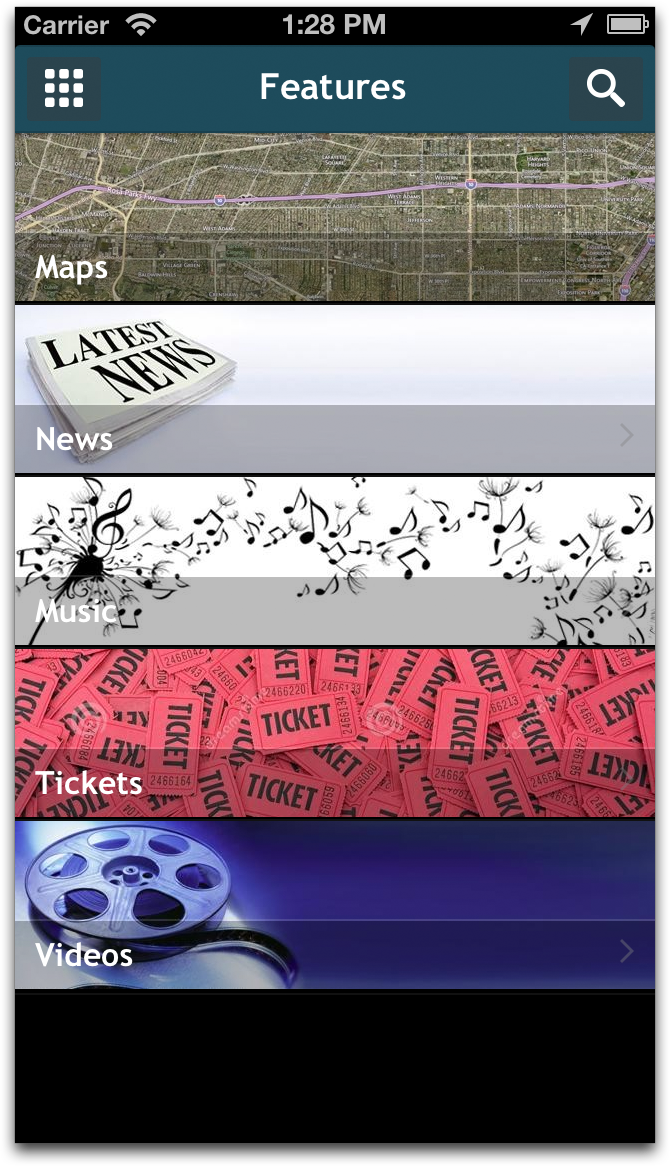 Enabling the Features Section
The Features Section can be enabled under
Build>Add A New Section
, Once this has been added, the Features Section will display in the list of sections under the
Build Menu





Adding Content to the Features Section
The Features section is designed to allow existing content in other sections of your app to be linked to in a single location. If you have not setup the content or categories you wish to link to in the Features section, please refer to our how to guides for more information on
H
ow to add content to your app
and
What are Categories and how do I use them
. Once your content and categories are setup, navigate to
Build>Features>Add Content
to begin linking the content in this section!


On the Features Add Content screen you will see options to upload a Smartphone Banner Image, enable/disable the text Display Label, and Link the Image to content.



Smartphone Banner Image



This is the image which will display when users first click on the Features section.

Image size 640px x any height




Display Label




Enabling this option will overlay the text entered in the Label Text field







Link to Content


Feature section images can be linked to Content, Categories, or a Web URL
Linking to a Piece of Content
1. Select In-app Content to reveal the Content/Category selection box



2. Select Content



3. Scroll down to the Section, then select the Content to link to this Featured image


3. Scroll down to the Section, select the Category to link to this Featured image, and click Save!

1. Select Web Link to reveal the Web Url entry field

2. Enter the website into the Web Url field