Mobile Roadie uses Fabric platform to share test apps with our customers. Fabric is a platform that helps mobile teams build better apps, understand their users, and grow their business. Fabric also gives everyone on the team a complete, real-time understanding of the apps' performance and health at every stage.
Once you request a test app from Sales or Support team, you'll need to run through a few quick and easy steps from your mobile device to get your test app.
You'll receive an invite to your email address (You've been invited to test AppName) and will need to click Let Me In button.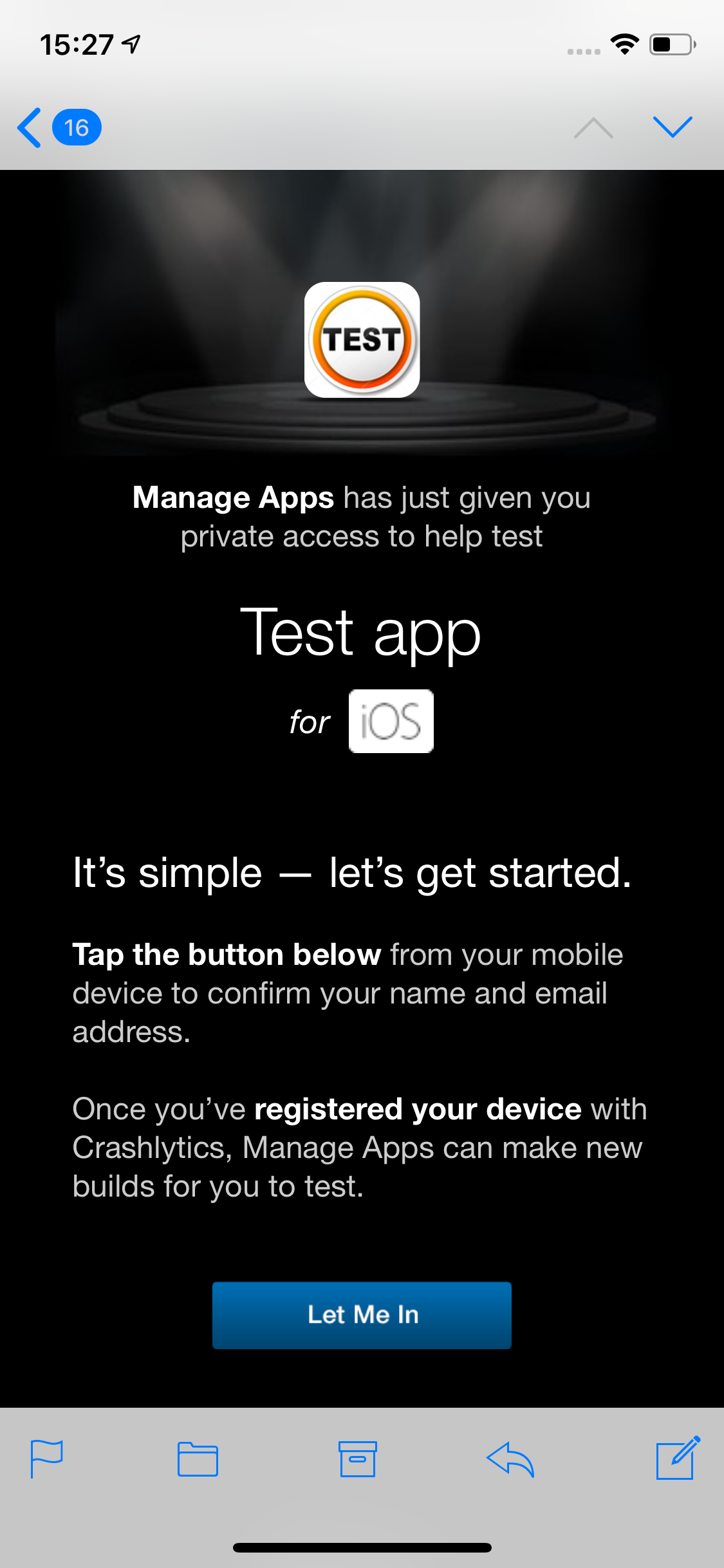 Note! In case you've received an invitation to test your app via link, you will see one more Sign Up step to verify your email address.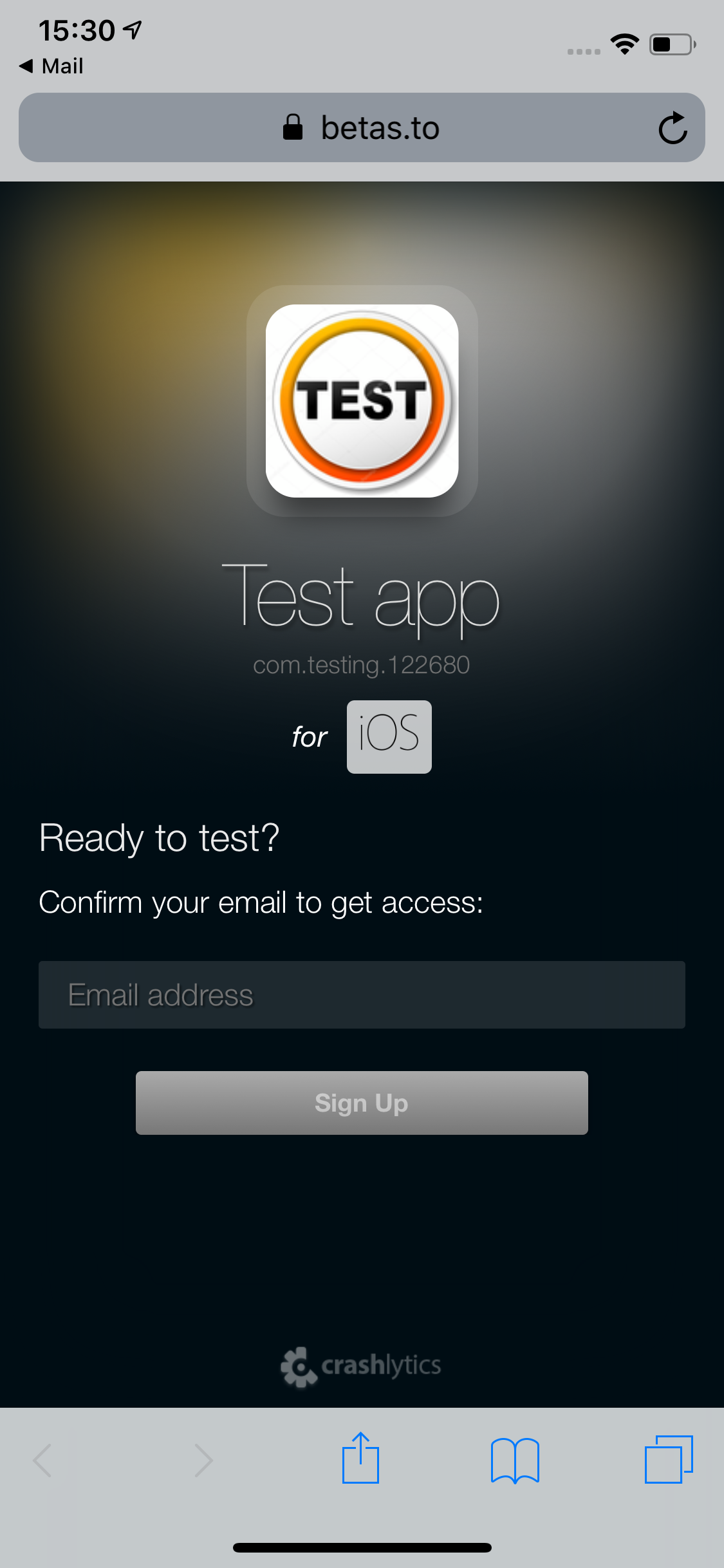 Before downloading the app you should insert a Username (it can be any username you pick).
Finally, you'll be redirected to the last page with release notes and Install button.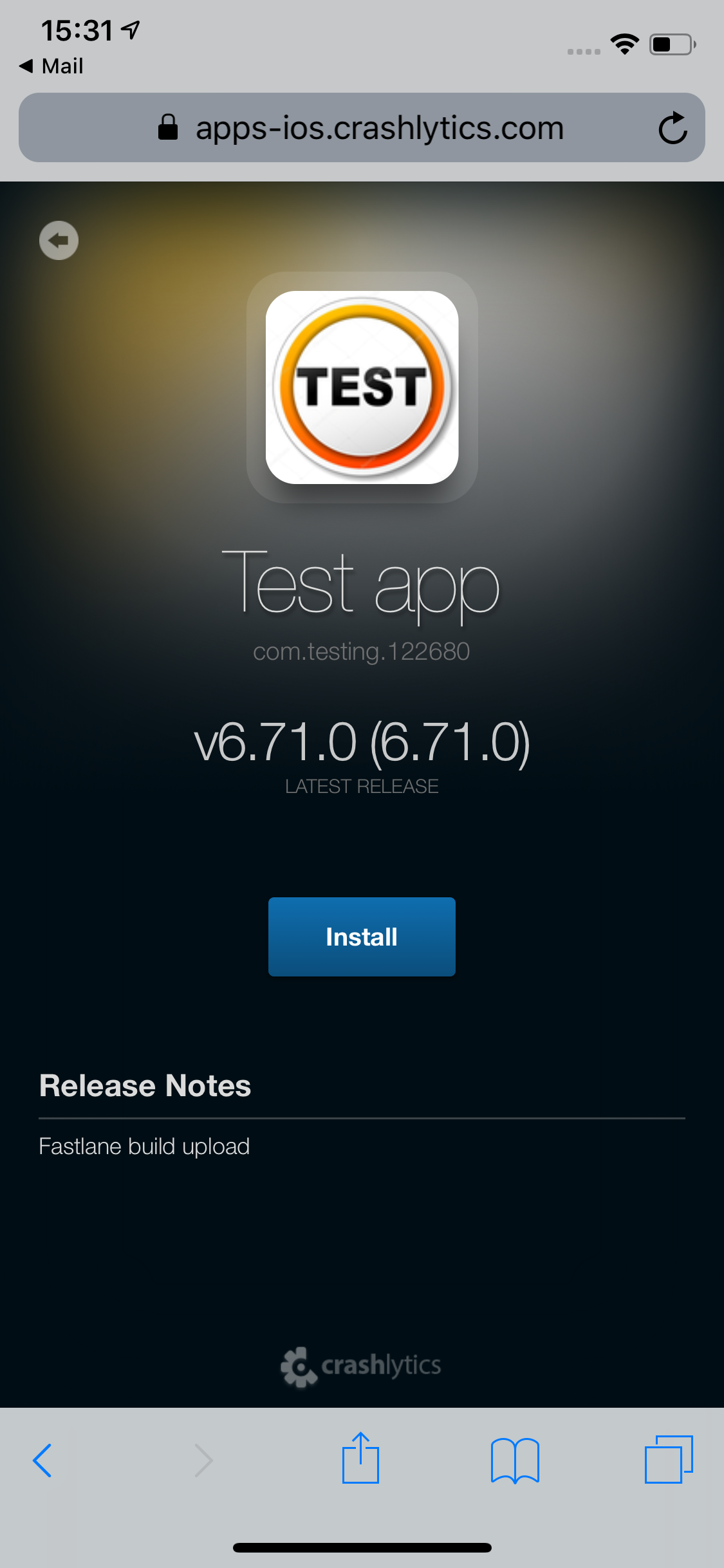 It'll take about 1 minute for the app to be installed on your device. You can now design your app the way you like in the CMS and see the changes instantly on your mobile device